SEO and You
Search Engine Optimisation (SEO) is a really a common buzzword everyone is using, and still, no one is quite sure what it really includes. This encompasses creating a website that is clear and easy for search engines to rank it and to see it as a valuable resource. This is used as a technique in order to increase the website's popularity and visibility, in order to increase traffic to it and attract potential customers and business partners.
While the goal is pretty clear, the magic behind proper SEO is still somewhat a mystery to most people, but it is clear that it employs a number of marketing practices that aim at drawing people to visit your website by making it more accessible to the large public, and this is not only done by large businesses, but also mid and small sized businesses.
How does this work?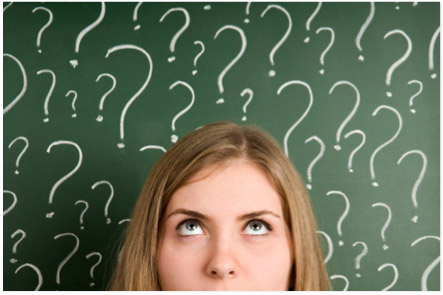 All the major search engines use small computer programs which are commonly called robots or crawlers, that have the task of following all the links and indexing all those connections where they try to retrieve all the content there, and create a rich database of it for the search engines to display to its users as search results. This process is improved all the time, and Google, as the biggest search engine on the World Wide Web, is upgrading its crawlers and algorithms all the time, making the search results more customized, and simply put – better for its end-user. On your page, a crawler will try and fetch all the code, HTML tags, but also the quality of written content, and based on that give your page a ranking in addition to other statistics, such as number of visitors and number of links leading to the site.
Is this important for you?
First of all, this means that you have to worry about constantly optimizing your website and all the meta elements that are present. Meta elements are all the parts of the code that can help a crawler figure out what is what, and give a further description about a particular page, its content, owner and other info. Having a clear Meta Description means that search engines will be able to display it in their results and this will provide everyone with information about the content.
Another good thing is to use proper content marketing, which is frequent creation and sharing of content in order to inform and retain customers. Not only this, but proper content can make you an expert in your area of work, and will create a constant stream of updates to your static website. While the hidden goal of any content you post on your website is to create something easy to link, the main purpose is to create something that people will find interesting and that they can use as a valuable resource. Those two goals must work well together, or they won't work at all. If either search engines, or actual people start doubting your posts, you are in big trouble, and anything less than natural content can create you additional troubles and penalties, resulting in loss of ranking, and ultimately – traffic.
So, is this everything I should know?
While search engines can provide you with the greatest part of incoming traffic, other resources should not be neglected, and should also be included in your SEO campaign. Email marketing is a good way of keeping previous customers interested, and is still an important part of your business plan. Social media have changed the way we see the internet, and that is why it is important to use them in order to promote not only your products or services, but also to promote the content on your website, and as a way of keeping your followers engaged in any way possible, which is a good way of creating brand retention.
SEO is a constantly shifting thing, changing each and every day, but the most optimal strategy still remains being natural in your content publishing and linking. Using some shady SEO strategies won't work well, as it did 10 years ago, and keyword stuffing is not a viable strategy anymore, as crawlers will see that text for what it really is – spam. The future of SEO is still a bit uncertain, but we are sure of one thing, it will change for the better, and only the best techniques and tactics will remain relevant. Competing for attention among the increasingly large population of internet users will still be a thing in the near future, and only those with the best knowledge and skills will be able to secure high ranking for their websites, and increase visibility of their business.